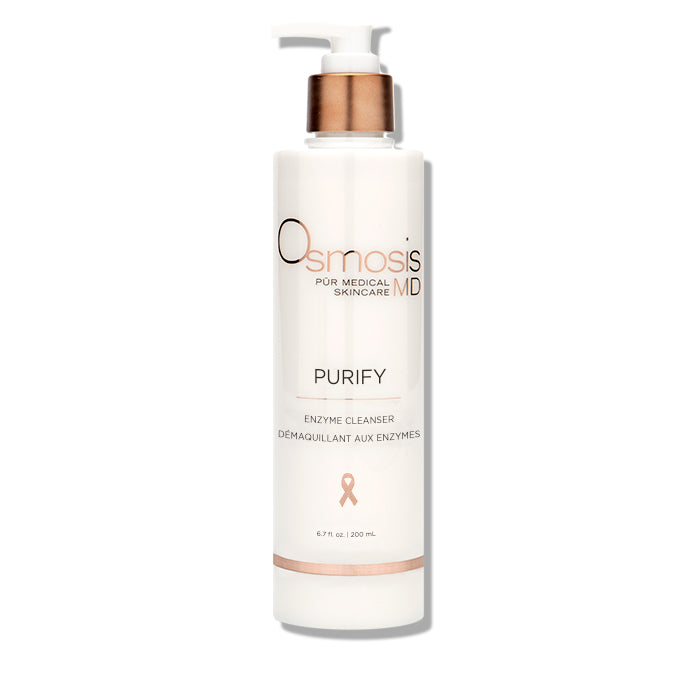 Purify - Enzyme Cleanser 200ml
Harness the power of kumquat, kiwi, and neem fruit in this gentle exfoliating face wash. Purify Enzyme Cleanser also contains Bromelain, an enzyme found in pineapple that soothes the skin. This natural cleanser is a great face wash for blemishes and is also a great addition to your protocol for ageing skin.
Suitable for 
All skin types, including ageing and pigmented.
Certified Oncology-friendly. We are proud to offer an assortment of Oncology Friendly skincare and makeup products. These non-toxic formulas are gentle enough for even the most sensitive, compromised skin to reinforce the barrier and promote repair without causing harm or irritation. We partner with several oncology organizations to contribute safe, effective skincare for those going through treatments.