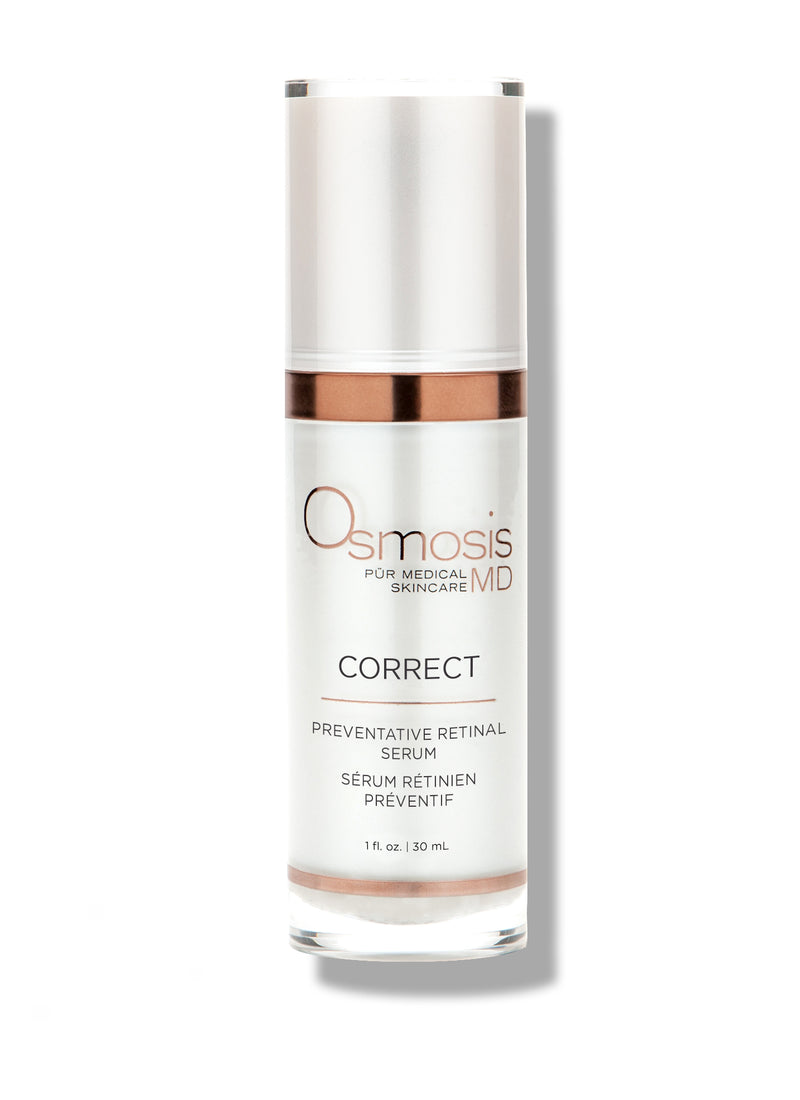 Correct- Preventative Retinal Serum
Future-proofing your skin.
Brighten and rejuvenate your skin with our most popular Retinal Serum, Correct. The ultimate collagen-boosting, wrinkle-busting anti-ageing product for normal ageing skin types. Pharmaceutical-grade liposomes deliver proprietary nutrients beyond the surface to feed and remodel the skin.
Real changes result from 9 collagen stimulators and 7 antioxidants that also offer UVB protection and barrier repair.
A smooth, rejuvenated, and luminous finish results from this concentrate of scientifically validated actives Correct Preventative Retinal Serum helps to provide the ideal environment for the skin to remodel itself. Correct helps to increase skin nutrients, collagen production and elasticity for restoration of the skin rejuvenation process. Perfect for those wanting to stave off the effects of aging, have a luminous glow and a smooth skin surface.